Announcements
Subscribe to posts
The LRMS school office closes on Friday, June 22 for the
summer and
will reopen on Monday, August 13th. We will hold our evening event on Thursday, August 23rd from 4:00 - 7:00. On this night we will hand out schedules and locker numbers, collect fees and have PE clothing available for purchase.
More information around this evening will be mailed home to currently enrolled families in mid August.
Students new to Sherwood School District:
While our school offices are closed during the summer, please deliver completed enrollment forms to the District Office, located at 23295 SW Main Street.  Forms are available
online
or can be picked up at the District Office.
T
he District Office summer hours are Monday-Thursday, 7:30 am to 4:00 pm. You can reach them by calling 503-825-5800.
Yearbooks:
Pre-purchased yearbooks will be handed out during lunch on Tuesday, June 12th.
Extra books will be available for sale in the front office starting June 13th for $25.00 until sold out. 
8th Graders:
June 14th - last day for 8th grade
8:00 - 8:45:  Promotion Practice
8:45 - 2:30:  Oaks Park



June 15th  - 8th Grade Promotion 
No school for 8th graders

3:40

 - Students arrive to pick up promotion gown

4:00 - 5:00:  Promotion  

5:30 - 7:30:  Dance with SMS @ SHS (parents provide transportation)
6th & 7th Graders:
June 15th - last  day of school
Move-it Up Day & Field Day
Release at 11:50
We will be on block schedules Monday - Thursday, April 30th - May 3rd.  
Monday - A Day, Periods 1, 2 & 3
Tuesday  - A Day, periods 4. 5 & 6 
Wednesday  - B Day, periods 1, 2 & 3 
Thursday - B Day, periods 4. 5 & 6
Friday - Green schedule, A Day
Are your bookshelves due for a cleanup?  Laurel Ridge is partnering with Hopkins Elementary in their book drive.  Every year, Hopkins has a book trade-in event where students can bring books they've grown out of and trade them for more challenging books.  To offer even more choices to their students,  Laurel Ridge is accepting all book donations from 5/2-5/9 to pass on to the readers at Hopkins.  Donation boxes will be in the office, as well as in some Language Arts classrooms.  Please send any questions to 
bpatterson@sherwood.k12.or.us
Order your yearbook online by logging into ParentVUE 
or pay by cash/check through the front office.  If purchasing by check, please include the student's name on the check
.  
Starting 
June 1st
, yearbooks will be available for purchase only at the front office. Books are $25 and proceeds go towards the cost of production and materials for the Publications class.  Books will be delivered the last week of school. Order your yearbook today!
We are excited to work with our current 6th and 7th graders to offer online forecasting at home this year.   We hope you will find this process easy and uncomplicated.  If you find you have questions that can't be answered by reading the instructions linked below, please contact our counseling department for more information.  
Forecasting Instructions 
This
document
will take you step by step through the process of logging in to StudentVue to select your course options.
StudentVue Course Request Video
While the beginning
 of this 
video
does show the SMS website, please continue to watch it as the instructions are for both LRMS & SMS.
Grade Level Forecasting Forms
Remember you are selecting a form for the grade level you will be next year.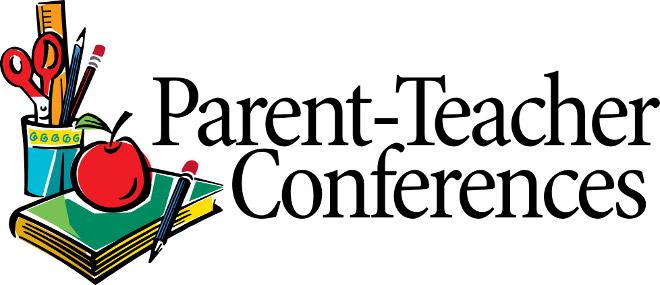 Please join us for conferences on Thursday, April 5th from 4:30 - 8:00 pm (arena style).  Teachers will be in team scheduled conferences on Friday and will not be available for drop in conferencing.   Students are welcome to attend conferences with their parents.  Please see the list below for availability of our part-time and shared teachers on Thursday night.   Students attend school on Thursday.  There is no school on Friday. 
Ms. Clark: 6:15 - 8:00 pm
Mr. Dyer: 7:00 - 8:00 pm
Ms. Frankel: 4:30 - 6:30 pm
Mr. Lally: Unavailable - please email 
Ms. Morris:  
Mr. Ryan:  6:15 - 8:00 pm
Ms. Scarvie: 4:30 - 6:30 pm 
Ms. Shuckerow: 7:00 - 8:00 pm 
For families from LRMS who have students in the Geometry class at SMS, Ms. Grimm will be available in the SMS gym from  4:30 to 8:00 pm.
Luggage and medication drop off on Tuesday, April 17th from 7:15 - 7:50 am.  
ODS will take place from Tuesday, April 17th - Friday, April 20th.   Permission slip and Student Health History form is due by March 12th. 
FORMS
March 5th - 9th 
Monday:
  Pajama Penny Day
Tuesday:  Neon Nickels Day - wear your brightest neon
Wednesday:  Dazzling Dimes Day - wear something shiny
Thursday:  Crazy Quarters Day - wear a crazy hat and/or socks 
Friday:  Team up for Leukemia - wear your favorite team's colors